There is no compromise on style as far as fashion stores are concerned, both online and offline. After all it is all about good looks and making an impression. However, a nice looking design is not enough if conversion is your priority. Excellent User Experience, website loading time, customer care and easy checkout are only a few parameters that you should take into consideration. Take a look at these inspiring examples of fashion brands doing it right in the eCommerce world with the help of Spree.


Everlane
Everlane
re-defines the fashion supply chain, sharing the true costs and factory details behind their products. The brand is engaging and memorable. It stands out in the fashion industry thanks to its ethic and transparent attitude. Its online store reflects perfectly those qualities with the simple but elegant design and user-friendly navigation.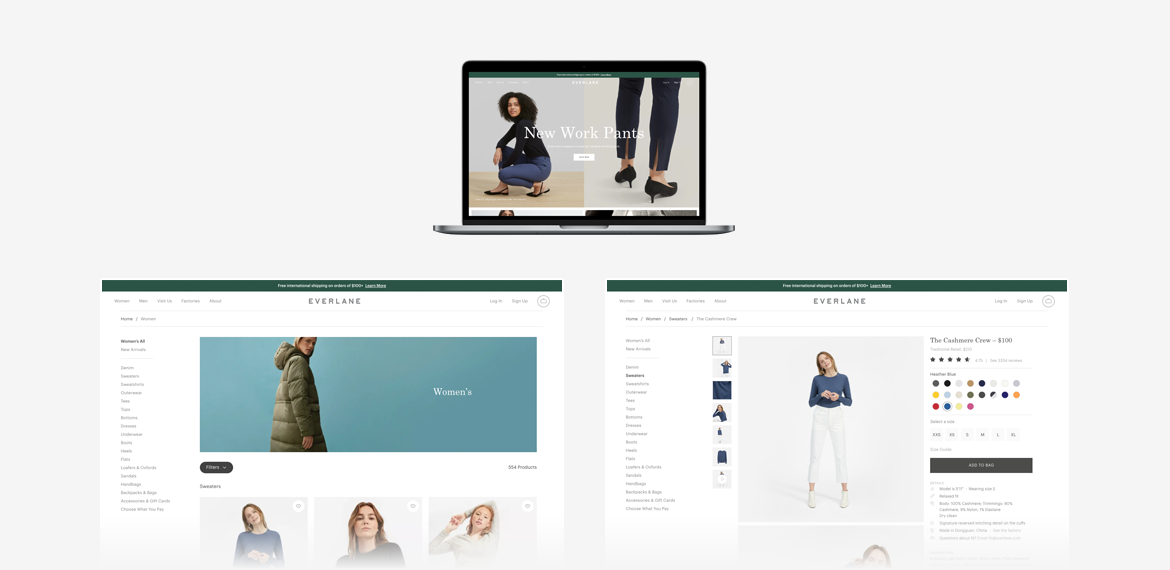 Mack Weldon
Since its launch in 2011,
Mack Weldon
has grown to become the leading online-only men's basics brand. It's reinventing the industry with smart design, premium fabrics, and simple shopping.
The company chose Spree for its eCommerce platform leveraging the latest in eCommerce functionality and web design trends. The site mirrors Mack Weldon's tenets of sophistication, masculinity, and dead-simple "like it? buy it!" mentality.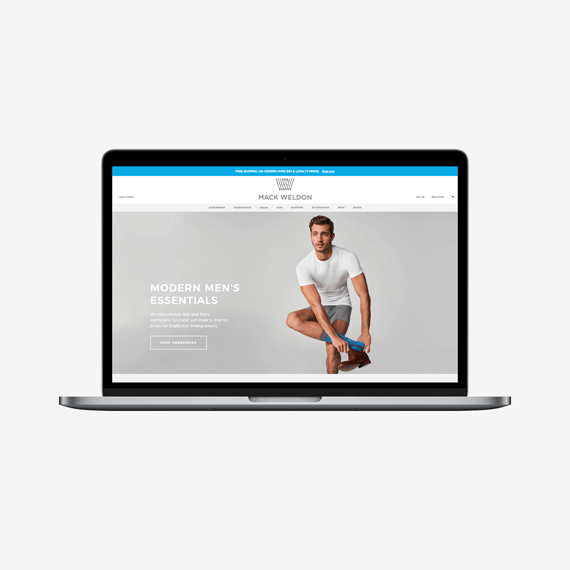 Garmentory
Garmentory
is the leading eCommerce marketplace dedicated to independent boutiques and emerging fashion designers that provides consumers with a new and curated shopping experience. It is an extensively customized Ruby on Rails, Spree-based application. This proved to be a good choice due to the flexibility and scalability of the open source solution, which withstood the startup's exponential growth since its launch in 2014.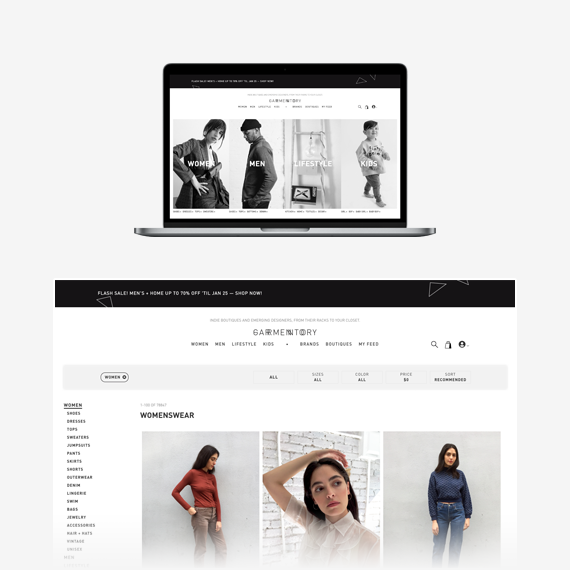 Finery London
Finery London
is an online womenswear brand with a unique point of view and a mission to make modern, inspiring and sophisticated styling accessible, without compromising on quality. Finery's focus on high-quality design and clean lines is visible not only in their apparel collections but also their online presence. The company's website can be described as Clean, Contemporary and Visual. It was named Website of the Year at
the Retail Systems 2016 award show
.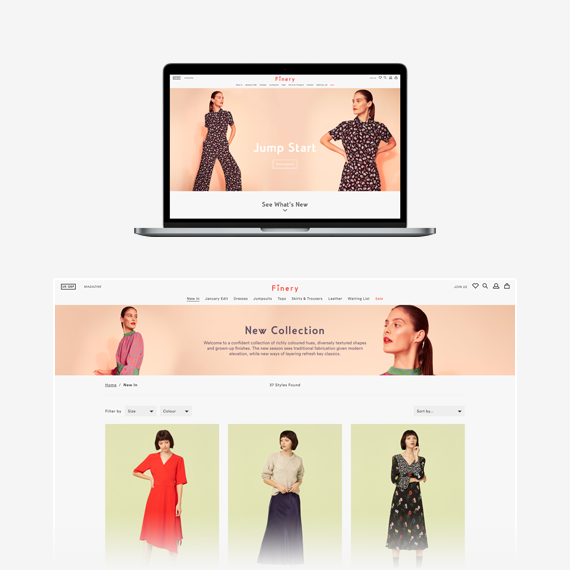 Huckberry
Huckberry
is an eCommerce site dedicated to inspiring "more active, adventurous, and stylish lives" through exclusive sales, story-telling, and unique customer experience. It is also a bootstrapped startup that has grown rapidly, covering US $15 million of revenue in under first 5 years. For their 'email driven retail' model of business, Spree has played a critical role by allowing them to customize all the important pages and the website flow, driving sales merely with the emails leading to their impressive product pages.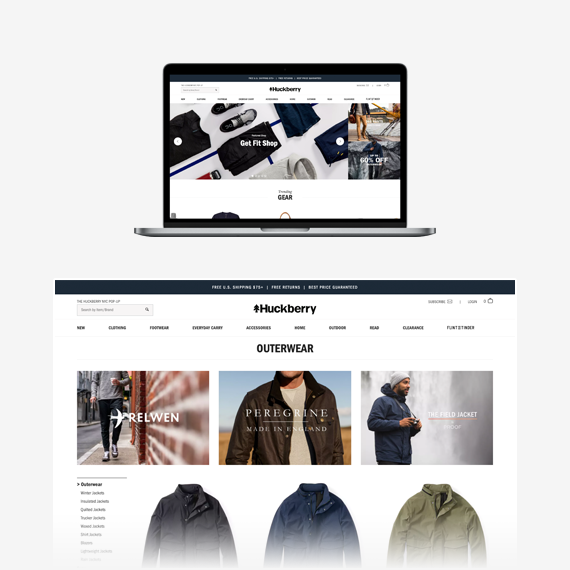 Milan Style
MilanStyle.com
was originally founded as an online shopping destination for men's designer and luxury branded clothing and quickly gained traction. Currently it features over 725 thousand luxury items from top boutiques all over the world and is probably the only large fashion marketplace in the world which allows users to search for thousands of items say in pink, khaki, floral designs or even transparent.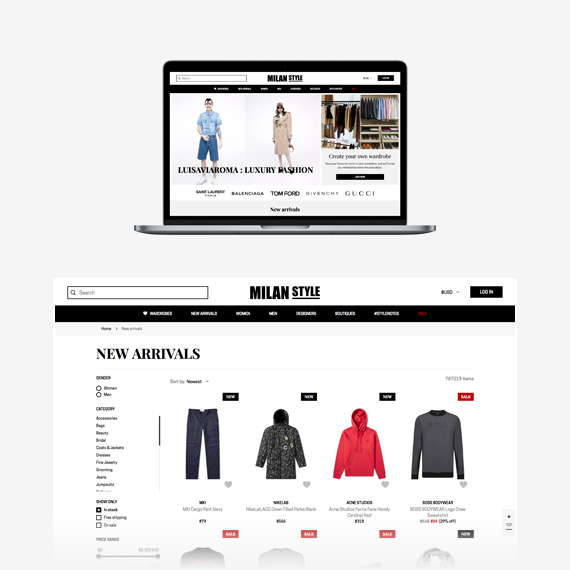 Bikyni
BIKYNI's goal is to give you a better way to shop for swimwear, making it easy and enjoyable. This is achieved both with beautifully designed, high quality products and a storefront that matches it. The easy-to-navigate web and mobile sites offer seven bikini tops, six bottoms and a selection of one piece styles. The site sets itself apart with an extensive fit guide to help shoppers navigate issues like individual styles, level of support, adjustability, padding and coverage.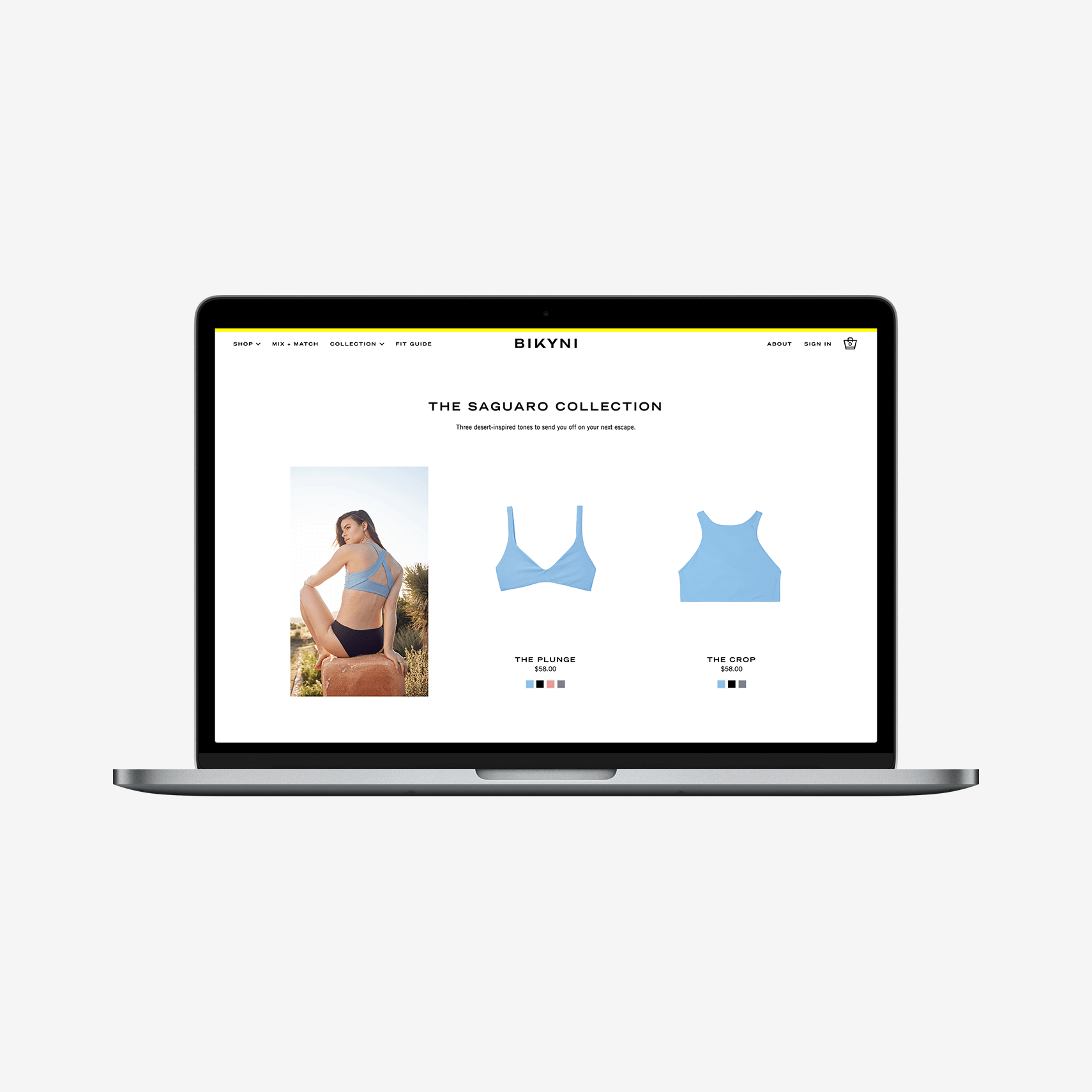 Name of Love
Name of Love
is an innovative online E-commerce platform that's reinventing the bridesmaid dress market.
"We thought a lot about the website. It took a good year to get the experience to be what we wanted it to be and to get that feeling of shopping with your friends, but while you are sitting at home." – Simona Popvassilev, Name of Love Co-Founder
Mitchells
Luxury brands differentiate themselves through the projection of quality, whether it is the service level delivered by associates, the décor in the store, or the quality of the actual goods, luxury depends on differentiation for that extra margin. This isn't easy to do in the digital world but
Mitchells
stores is one great example of someone doing this well. Their Spree based eCommerce platform that provides their customers with exquisite user experience. This way they feel welcome, valued and appreciated at every click, just like they do when visiting Mitchells brick and mortar stores.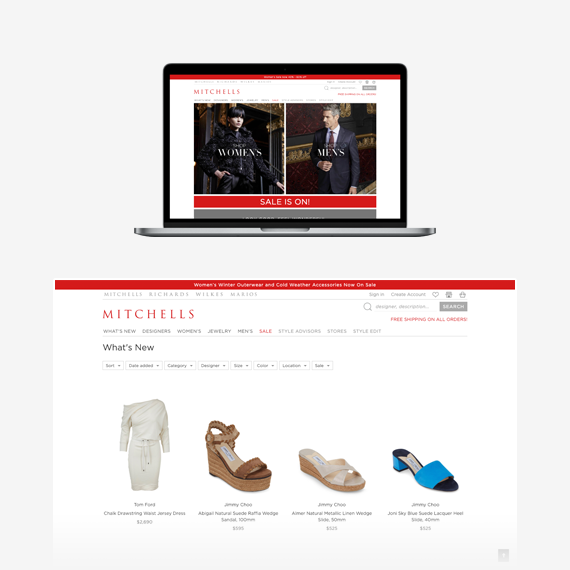 Maisonette
Maisonette
aims to be an authority in the children's market as a shopping destination and an editorial destination with interviews and photo shoots. It is also a stylish solution to one-stop-shopping that stocks hundreds of brands, from cult and international houses to little-known labels. Maisonette uses Spree Commerce for its marketplace that integrates with inventory management systems of over 170 vendors.